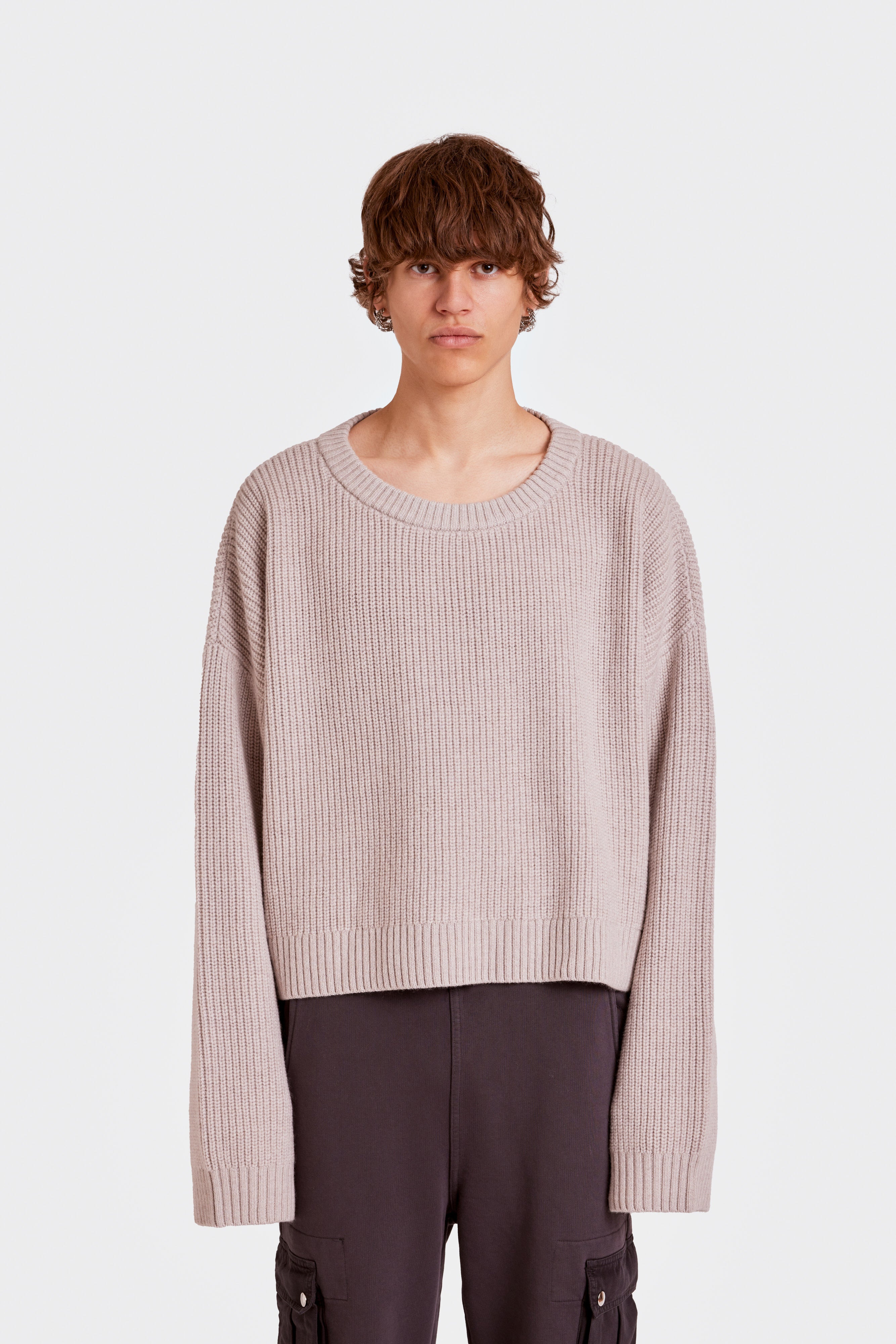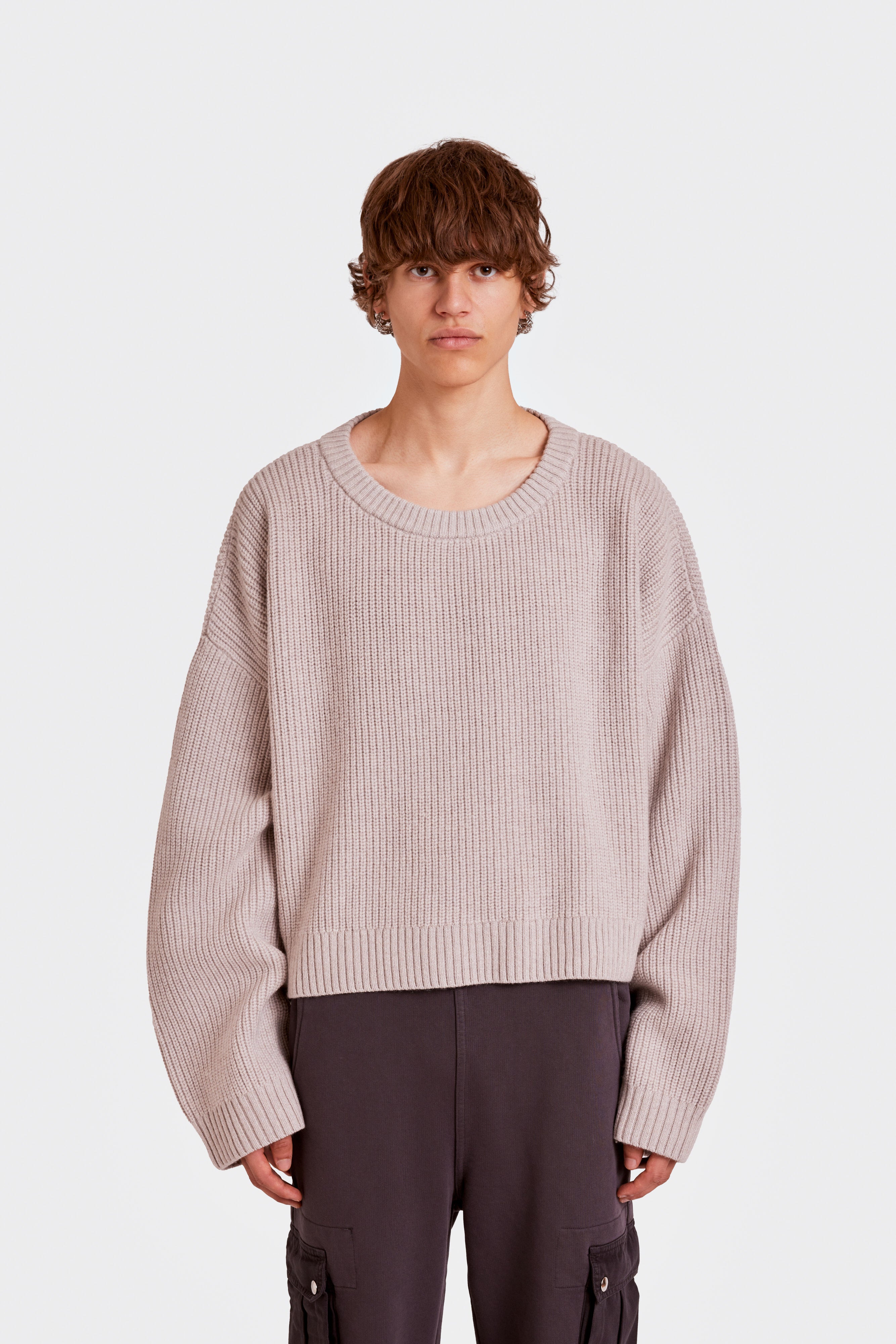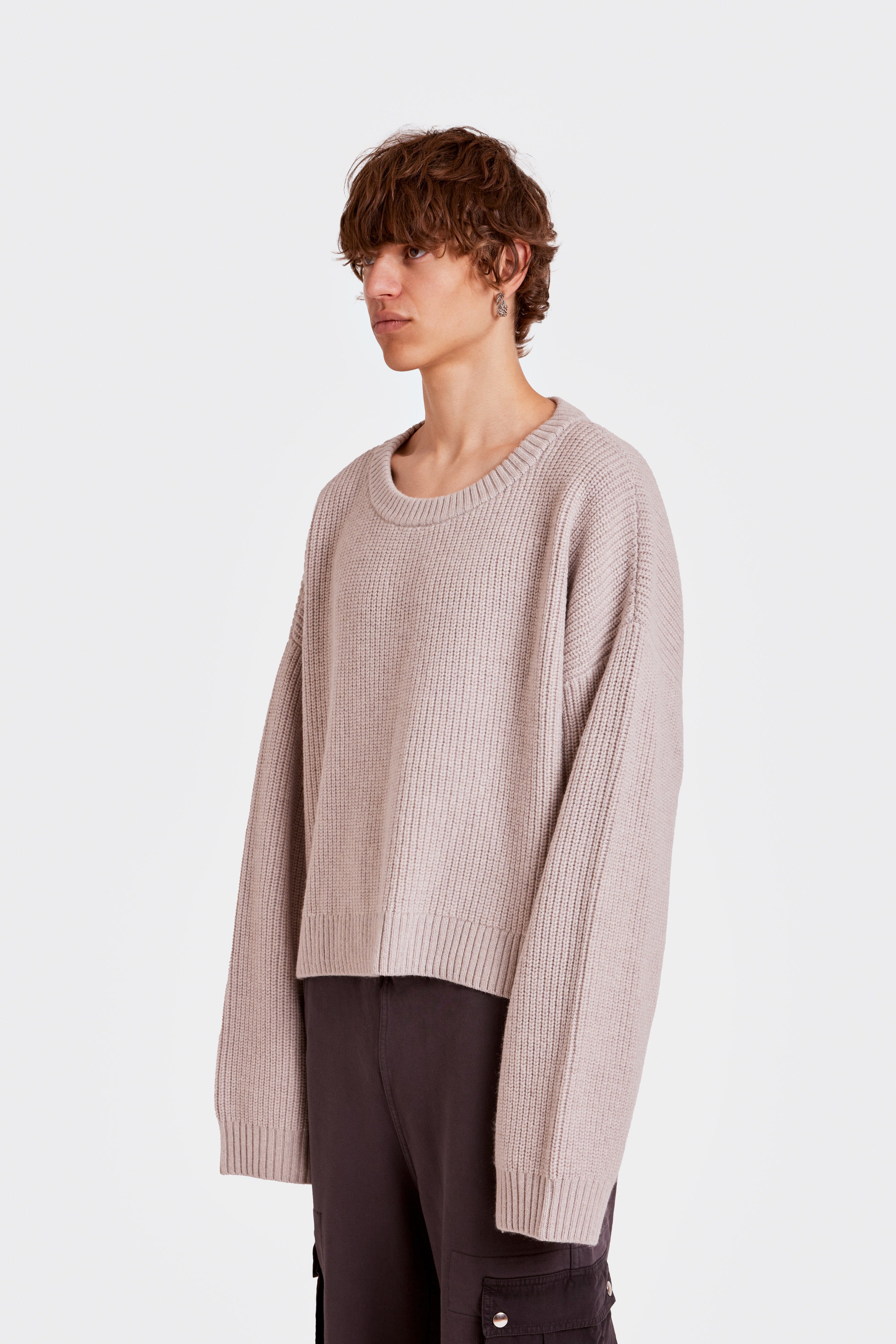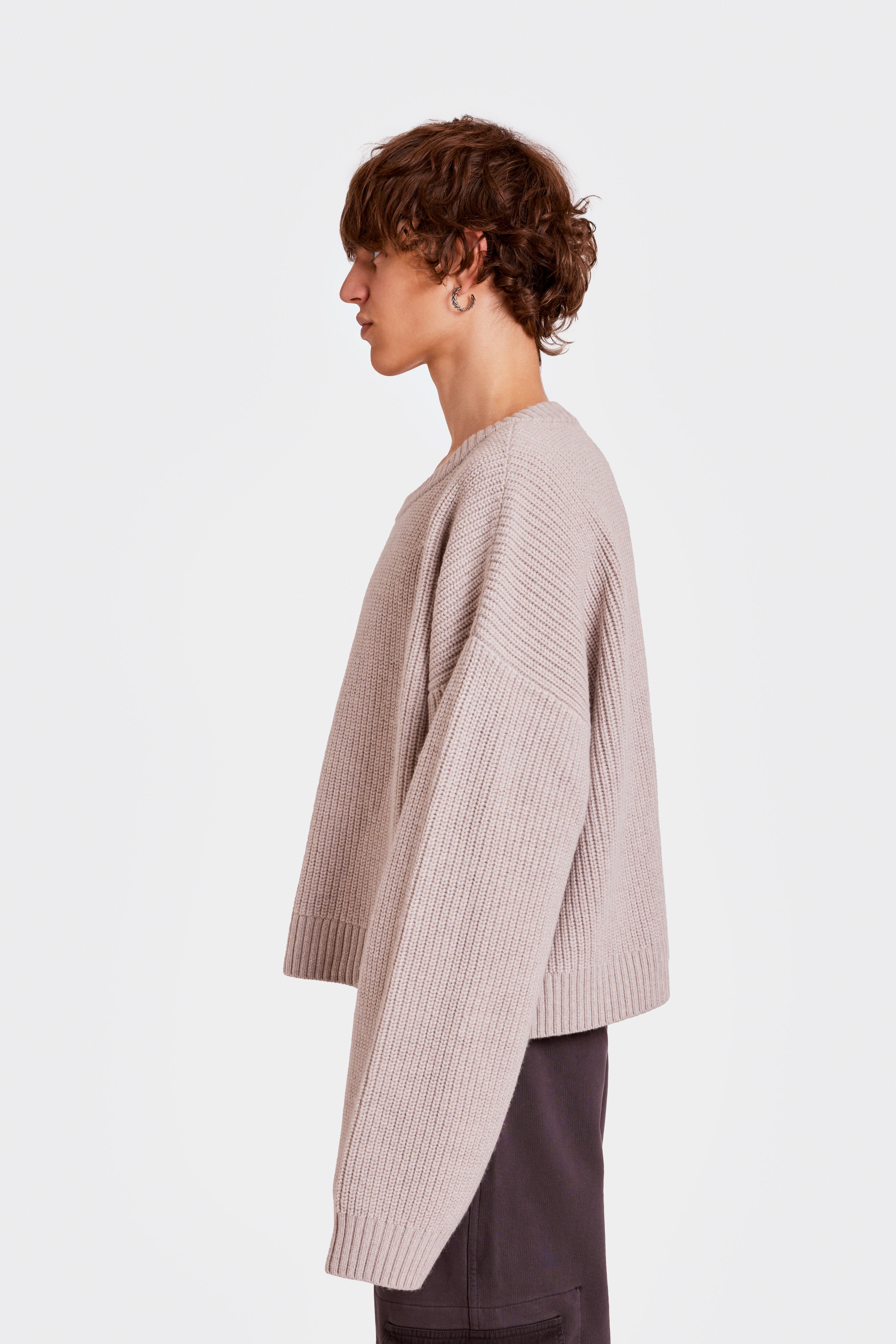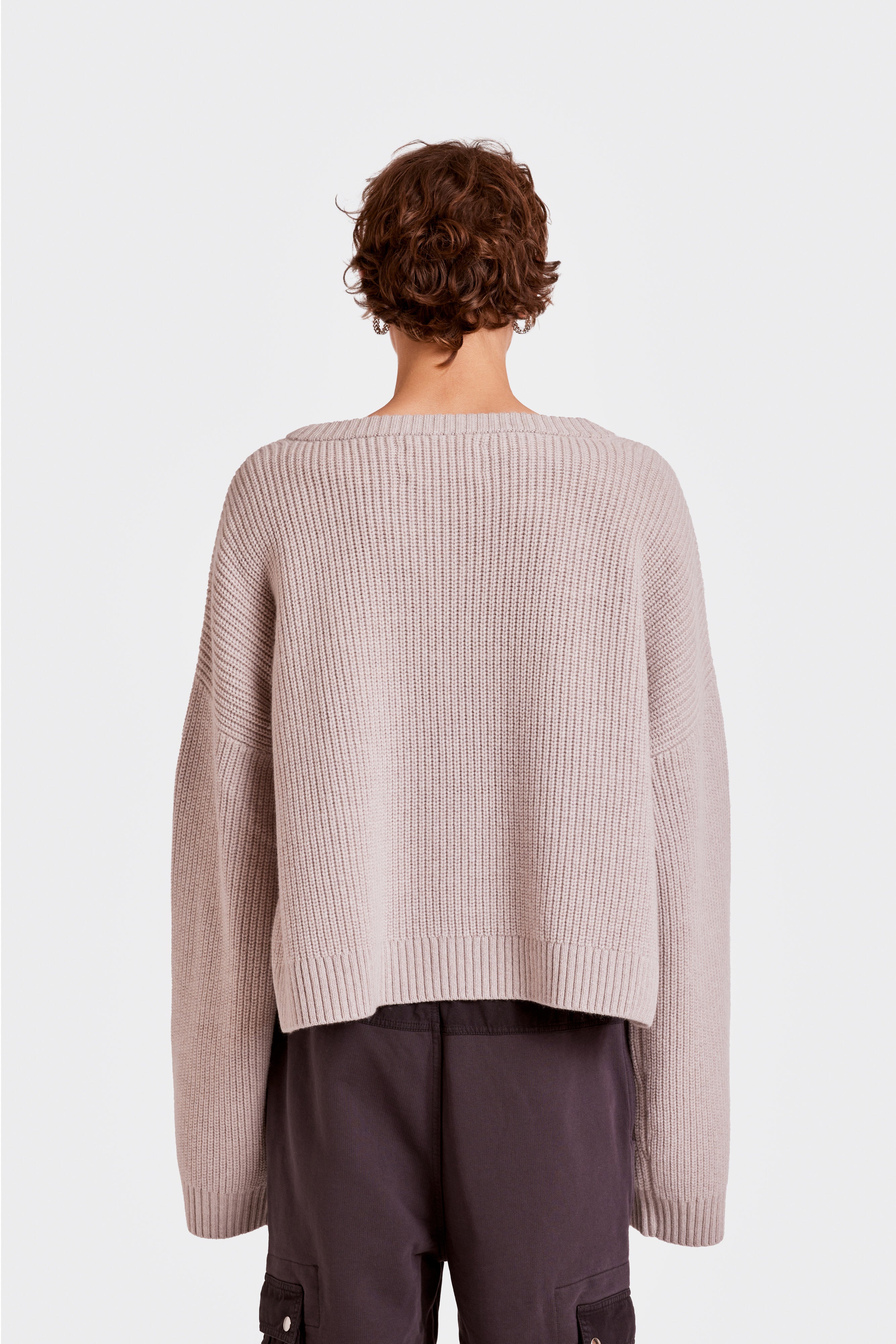 Introducing the epitome of timeless sophistication and unparalleled comfort: the 100% Extrafine Merino Wool Knitted Cropped Jumper. Meticulously crafted with an unwavering dedication to quality, this jumper stands as a testament to both craftsmanship and refinement.
The 7GG Half Cardigan Stitch lends a distinct textural dimension to this piece, elevating it from its predecessor; the Reversible Cropped Sweatshirt. This intricate knitting technique not only adds depth to the fabric but also creates a subtle interplay of light and shadow, transforming every movement into an elegant dance of threads. Each loop meticulously intertwines to create a fabric that's substantial yet sumptuously lightweight, embodying the perfect balance between comfort and structure.
Fynn wears a size M, standing at 187cm. Take your usual size to achieve the intended fit.
100% Merino Wool. Made in Hong Kong.