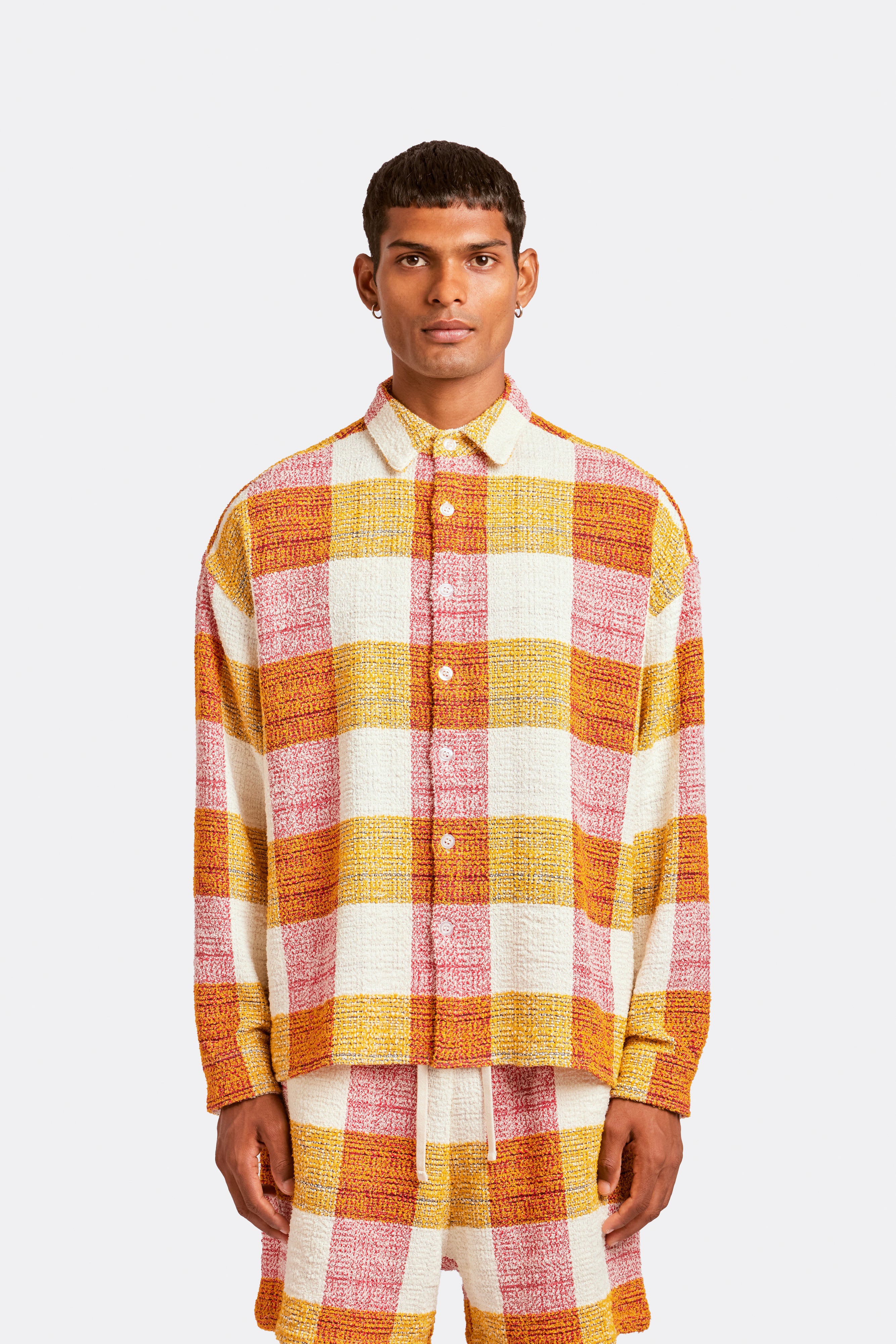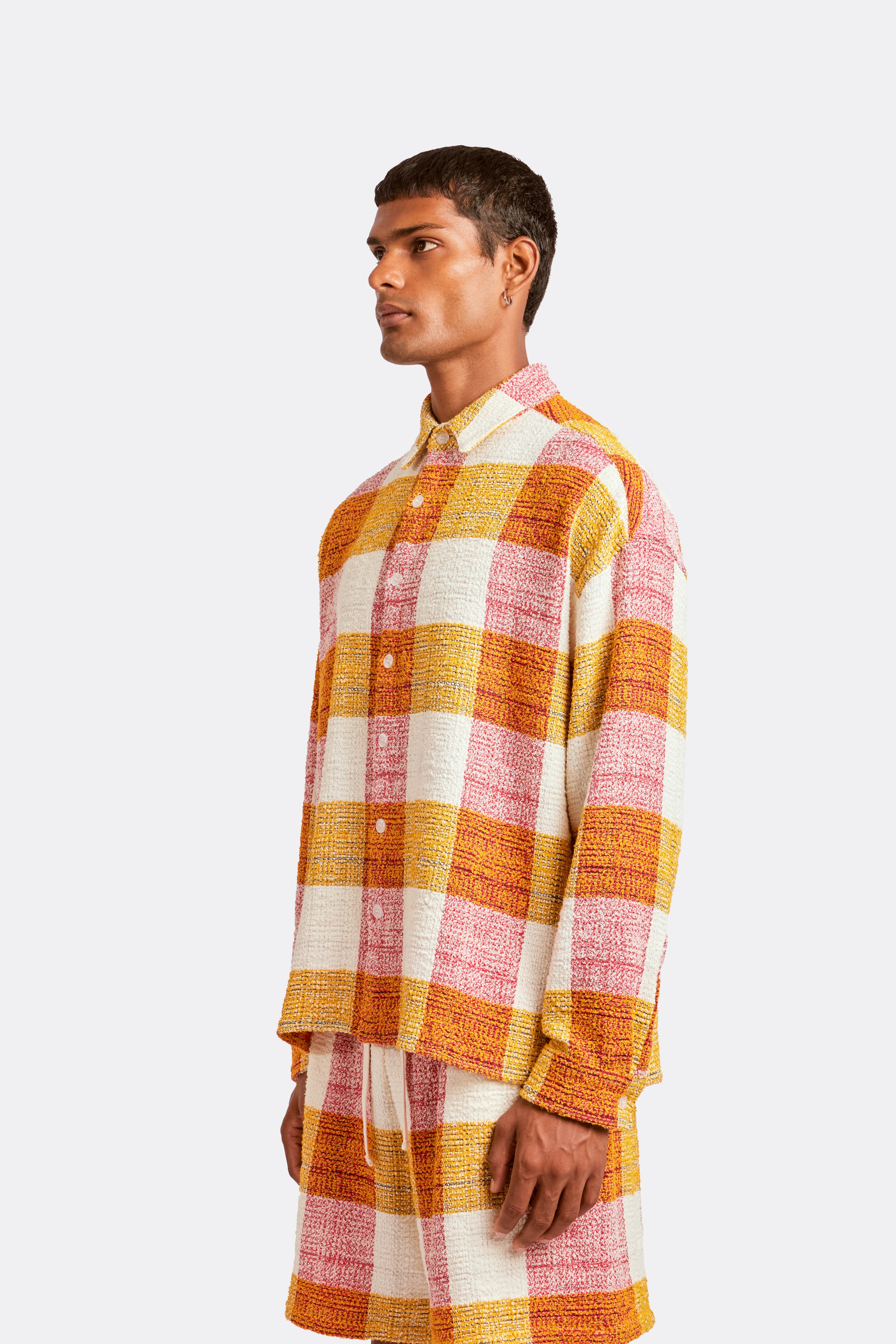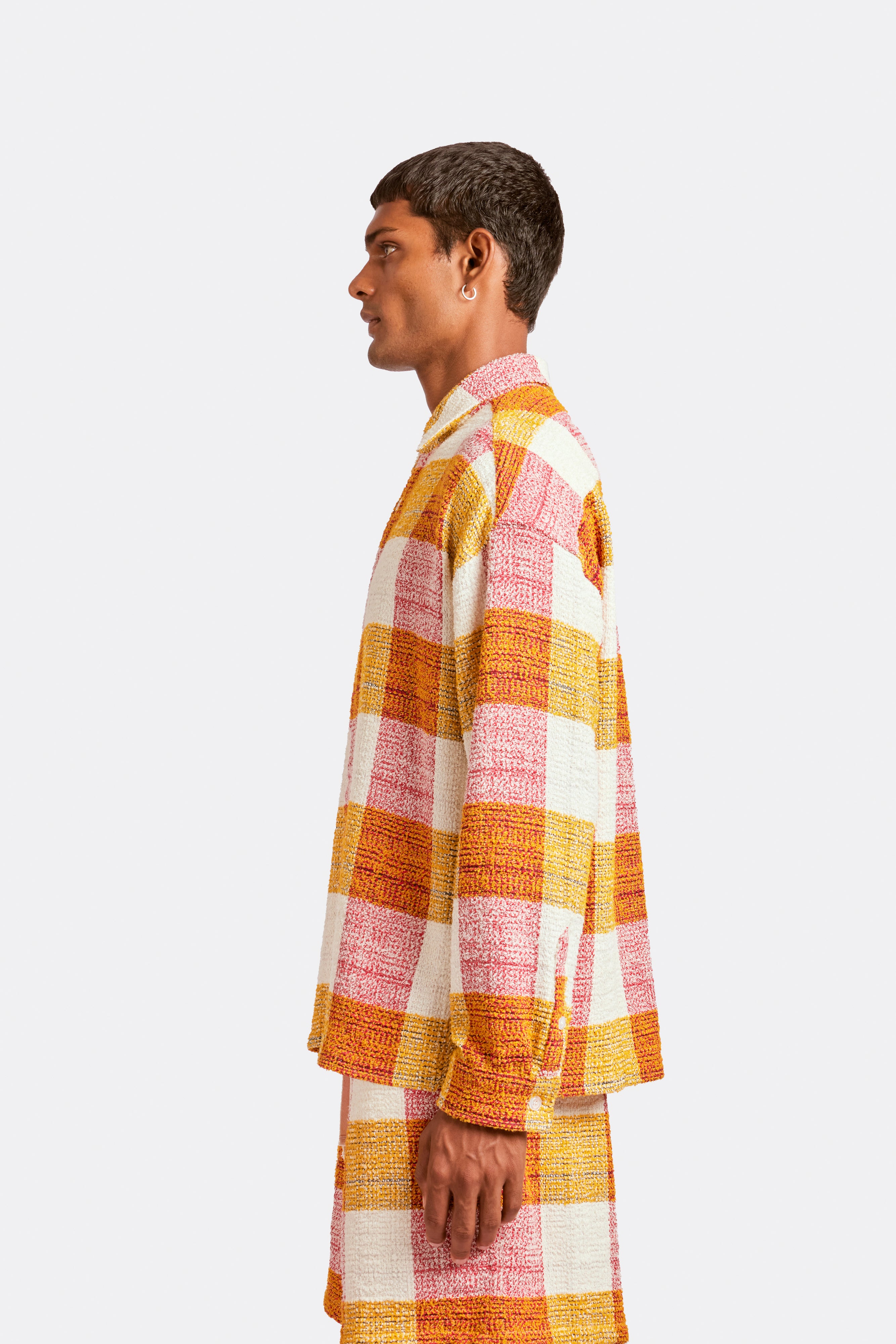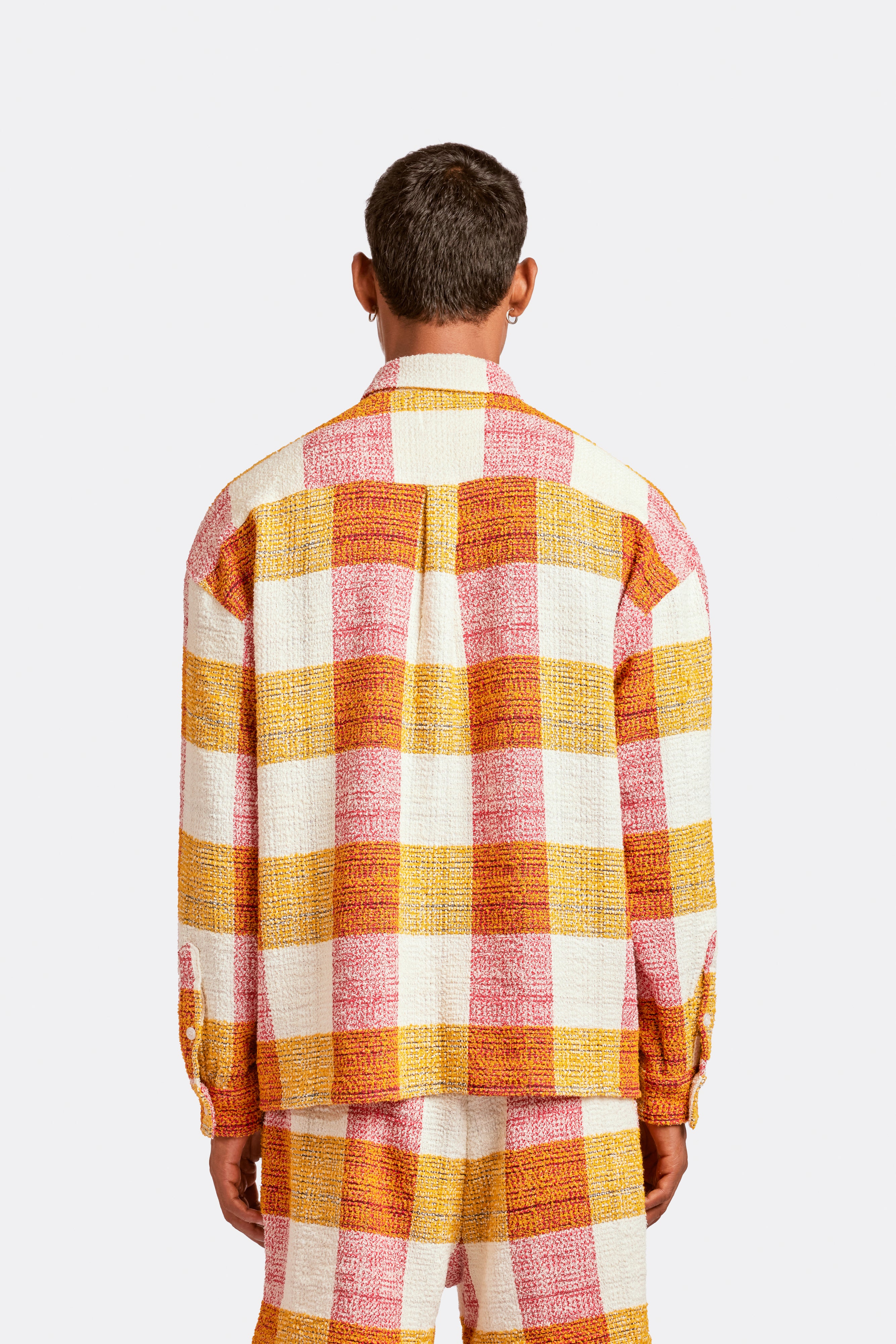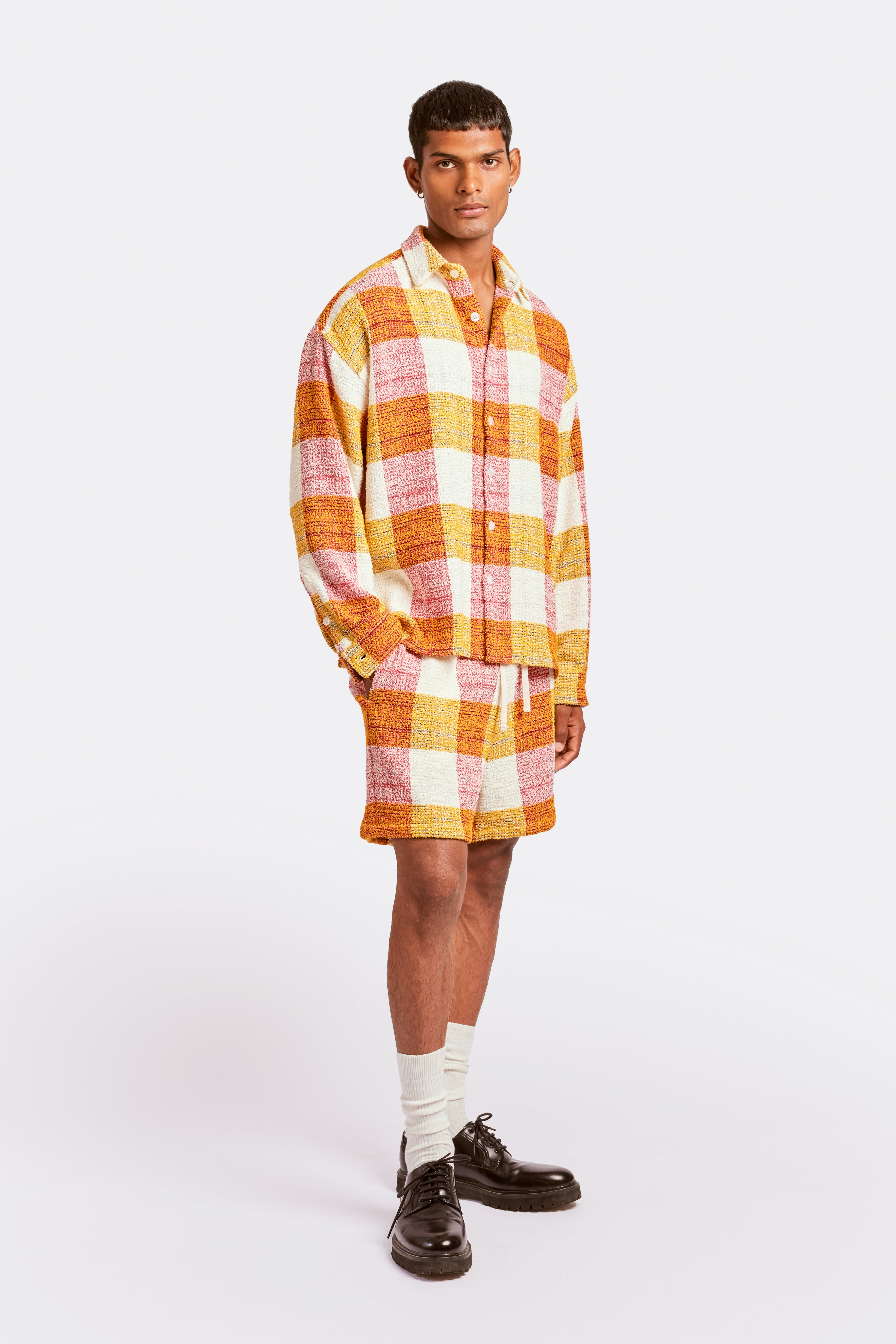 Breaking the boundaries of traditional outerwear fabrics, we've sourced a stunning boucle fabric that's remarkably lightweight, allowing you to enjoy its luxurious softness as both a shirt and shorts ensemble. Designed with a focus on versatility, this shirt's wider cut ensures unrestricted movement, whether you're navigating the bustling city streets or embracing the tranquility of a coastal retreat, this shirt effortlessly adapts to any setting.
Versatile in every sense, you can confidently wear it as a standalone garment or use it as a stylish layering piece as we transition into the fall season. Drawing inspiration from warm, nostalgic memories, the pattern of this set features an array of rich, inviting colours. Reminiscent of a grandmother's picnic cloth, this design carries a name that pays homage to its timeless charm.
Sidhant wears a size M, standing at 185cm (6'1). Take your usual size to achieve the intended fit. Size up for an oversized look. 
41% Polyester. 32% Cotton. 14% Flax. 12% Viscose. 1% Elastane.
Made in Portugal.